Costa Rica se convierte en el primer país de Centroamérica en ser parte de la OCDE, el exclusivo club de las naciones más desarrolladas
Redacción BBC News Mundo
15 mayo 2020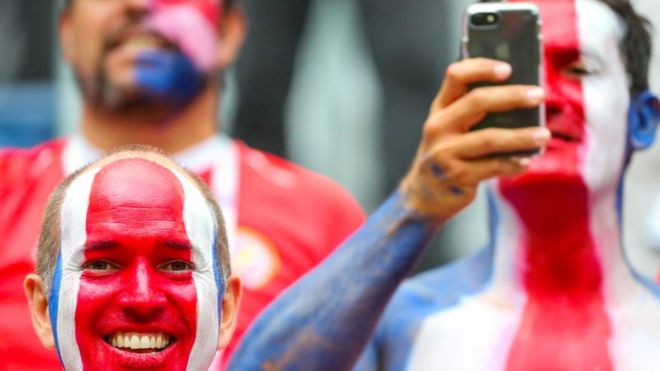 Es considerado como un club exclusivo que reúne a los países de mayor desarrollo en el mundo. Y este viernes Costa Rica se convirtió en el primer estado de América Central al que le abren sus puertas.
Los embajadores de los 37 países que conforman la Organización para la Cooperación y el Desarrollo Económico (OCDE) extendieron por unanimidad este viernes una invitación para que Costa Rica se integre como miembro pleno de esa institución.
"Estamos encantados de acoger a Costa Rica en la gran familia de la OCDE en un momento en que el multilateralismo es más importante que nunca", dijo Ángel Gurría, secretario general de la organización, a través de un comunicado.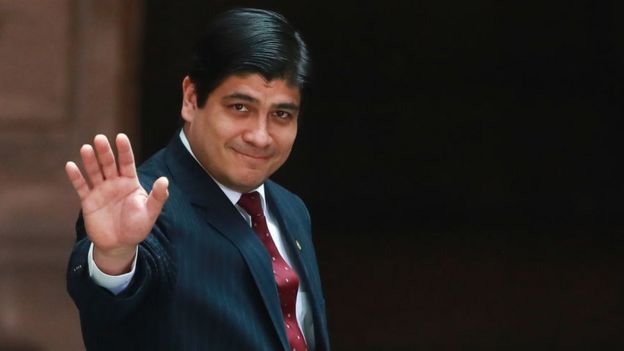 Aunque el anuncio de que Costa Rica ha sido "invitada" a integrarse en la OCDE puede causar la impresión de que es un paso inicial, en realidad, con este anuncio se pone fin a un largo proceso que se extendió por más de un lustro.
En un mensaje publicado en su cuenta de Twitter, el presidente de Costa Rica, Carlos Alvarado, informó que había sido notificado formalmente de la invitación y destacó que esto convierte a Costa Rica en el cuarto país de América Latina en integrarse en la organización, que se dedica al intercambio y a la fijación de buenas prácticas en los ámbitos institucional y económico.
Un largo proceso
Costa Rica manifestó su interés en adherirse a la OCDE en mayo de 2012 y, un año más tarde, la organización acordó trabajar junto a ese país para trazar la ruta hacia la membresía.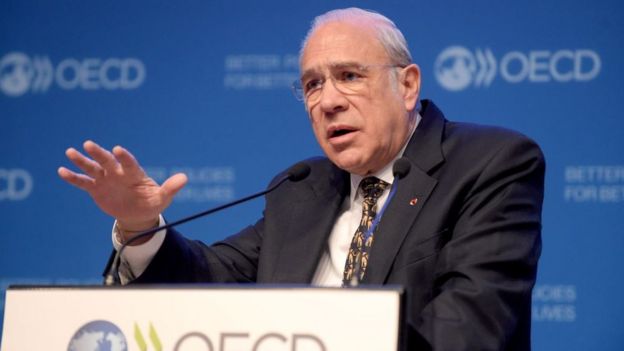 Entonces, comenzó un proceso que culminó este 31 de marzo, cuando el país centroamericano obtuvo la aprobación de los 22 comités técnicos de la OCDE, poniendo punto final a un trabajo de preparación de cinco años.
"Esta etapa constituyó un proceso riguroso de evaluación que dio como resultado un conjunto de recomendaciones y una agenda robusta de reformas y medidas que el Estado costarricense ha venido implementando durante los últimos años", señaló el gobierno de Costa Rica a través de un comunicado.
La integración en la OCDE exige que los países cumplan con una serie de estándares y buenas prácticas institucionales. En el caso de Costa Rica, según indicó el gobierno, el país tuvo que aprobar en la última etapa unas 14 leyes para adaptarse a esos requisitos.
Como miembro de la OCDE, el país centroamericano podrá participar en más de 300 comités y grupos de expertos y de trabajo que se dedican a la búsqueda de soluciones a muchos de los retos sociales, medioambientales y económicos del mundo actual, así como al desarrollo de estándares de políticas públicas en campos tan diversos como la educación y la lucha contra la evasión fiscal.
Tras la invitación anunciada este viernes, solamente quedan por cumplirse algunas formalidades como la firma del acuerdo de adhesión y su posterior aprobación por la Asamblea Legislativa y por el Ejecutivo del país centroamericano.
Solamente tres países de América Latina habían logrado hasta ahora su entrada en la OCDE: México en 1994, Chile en 2010 y Colombia, cuya admisión fue anunciada el 28 de abril.
This article was picked from bbc.com. We handpick interesting, engaging and informative content that we think you will enjoy!